OUR COMPANY

NORTHERN ISLANDS CO., INC.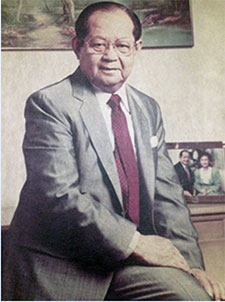 Northern Islands Company Inc. (NICI), founded in 1957, is one of the pioneers in home appliance marketing and distribution in the Philippines. It has been the sole distributor of "3D" brand across the nation for more than 30 years.
Through the leadership and dedication of its founder - Mr. Francisco Guy, the company grew and expanded in terms of sales, market and product lines. He started the company by selling buttons for the local market. The company then received an exclusive contract with Mitsubishi Electric Company Ltd., which started it's electric fan product line. When the contract with Mitsubishi ended, Mr. Guy continued to manufacture and market quality home appliances under the new brand - "3D". Since then, Northern Islands Company Inc. grew even bigger and offered a wide range of home appliance products for Filipino consumers.
Vision
To continue to be the product of choice of every household family by delivering superior value to our customers. It is our desire for people from all walks of life to live a more fulfilling and comfortable life made possible by our commitment to excellence.
Mission
To provide the people with the best and widest variety of home appliances suitable to their everyday lives, and to build a strong customer partnership essential in achieving this mission.
Commitment
We are committed to constantly provide our customers with a superior and innovative design that is reasonably priced to keep up with the ever-changing environment. We strongly encourage our customers to speak their minds as part of our continuous effort to improve our products and services.
Achievements & Recognitions
Built on the pillars of trust and confidence of the Filipino people in 3D products, our company has touched another milestone in its history of growth and expansion. Northern Islands Co., Inc., has been receiving awards from different institutions, placing 3D at par with the world's best manufacturers of quality home appliances.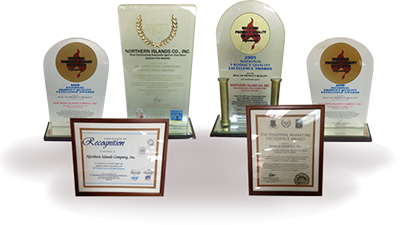 2005 National Product Quality Excellence Awardee:
Best Automatic Rice Cooker
2005 Philippine Marketing Excellence Awardee :
Best Gas Stove
Bureau of Product Standards Recognition for complying with the requirements of ICC
2008 National Product Quality Excellence Awardee:
Best Electric Fan Brand
2008 National Product Quality Excellence Awardee:
Best Microwave Oven Brand
2008 National Product Quality Excellence Awardee:
Best Rice Cooker Brand