OUR COMPANY

NORTHERN ISLANDS CO., INC.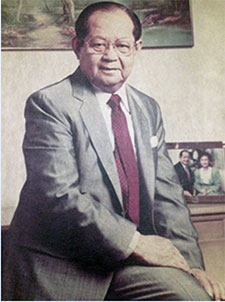 Northern Islands Company Inc. (NICI), founded in 1957, is one of the pioneers in home appliance marketing and distribution in the Philippines. It has been the sole distributor of "3D" brand across the nation for more than 30 years.
Through the leadership and dedication of its founder - Mr. Francisco Guy, the company grew and expanded in terms of sales, market and product lines. He started the company by selling buttons for the local market. The company then received an exclusive contract with Mitsubishi Electric Company Ltd., which started it's electric fan product line. When the contract with Mitsubishi ended, Mr. Guy continued to manufacture and market quality home appliances under the new brand - "3D". Since then, Northern Islands Company Inc. grew even bigger and offered a wide range of home appliance products for Filipino consumers.